Join your fellow IWFC Toronto Chapter members on this exclusive tour around the Air Canada System Operations Control Centre. Please note, space is limited!
This tour is a great opportunity for Toronto members to prescreen what our guests will experience within a Behind the Scenes tour during the IWF World Leadership Conference in Toronto. You can help us make it the best event possible while also being able to speak knowledgeably about it to our sisters from around the world!
Air Canada's state of the art operations centre is located in Brampton Ontario. The centre which was built in 2014 was designed based on bench marking with other industry leading organizations in the transport and logistic industries. The centre is now recognized as a class leader in airline operations and a key component to Air Canada's expansion and success as an international airline. The centre is tasked with ensuring that all Air Canada flights on a global basis are planned and can be operated in a safe manner while respecting all operational and commercial requirements. It is home to more than 500 employees and operations on a 24/7 365 days per year basis.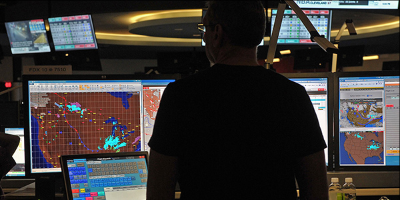 Date: Wednesday, January 23, 2019
Time: 9:30 AM - 12:00 PM
Location: Air Canada System Operations Control Centre
99 Ironbridge Road, Brampton
Meet-up location: TBC
Cost:
General Admission - $80
Special IWF Member rate - $65
Dress Code & Safety Requirements:
Business Attire
Please note: A scanned copy of a government issued ID for each attendee must be emailed to the Chapter Administrator Svitlana at iwfctoronto@irfcanada.com upon registration.
Additional Notes:
Cancellation policy: 5 days notice is required for all event cancellations. After that you will receive a refund only if we can sell your ticket to someone on the waitlist.
To join the waitlist email Chapter Manager
99 Ironbridge Rd, Brampton, ON L6Y, Canada